Matter and Void, a simple Scotch Old Fashioned.
The good people at Douglas Laing's were kind enough to send me a bottle of their Epicurean blended Scotch whisky and this is the first cocktail that I created with it.
The started out as just a simple Old Fashioned recipe just to see what the Epicurean was like in a cocktail, but before I even tasted the Scotch I was thinking of pairing it with Oleo Saccharum.
And it really worked.
Just from reading the description on their website it sounded like a grapefruit Oleo would compliment the whiskey quite well.
The Epicurean has notes of sweet candy, peaches, thyme, rosemary and citrus. Quite the wide range of light flavors so I wanted to carry on that theme with the supporting ingredients I chose.
Creating a unique Scotch Old Fashioned
I recently made a Grapefruit Oleo Saccharum, so using that was almost a no-brainer.
The Oleo ads sweetness and nice note of bitter grapefruit, so I went with Angostura bitters to add just a touch of dark flavor and spice to tie everything down.
With all the light fruitiness happening, there needed to be just a touch of contrasting flavor even if it was just a little, plus…
Angostura goes well in just about everything it seems.
And the last move to make this drink just a little more unique was to add some absinthe.
There isn't enough of it in there to actually make the drink more dry or bitter, but the intensely herbal nose of absinthe sort of gives the impression that the drink has balancing bitter flavors.
Since absinthe is extremely strong, it is often added to cocktails by "rinsing" the glass.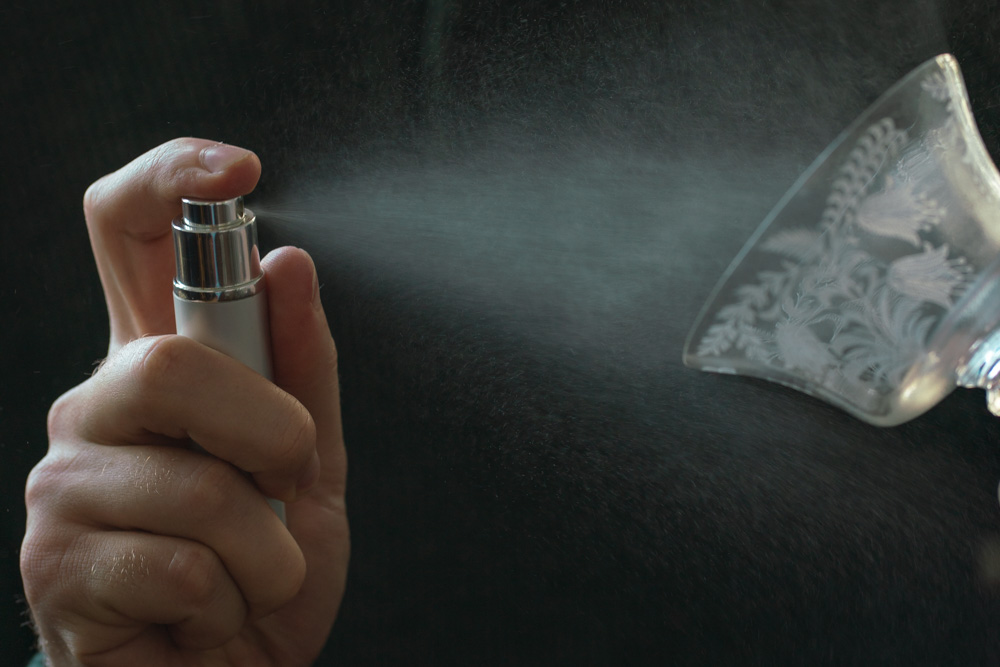 This can be done by pouring about a 1/4 oz of absinthe into a clean glass and gently swirling it around to coat the inside.
Then you dump it.
But if you're anything like me you will carefully pour it back into the bottle. Absinthe is expensive! I also don't just dump perfectly good spirits down the drain for no good reason.
If you would like, you can also purchase an atomizer to achieve the same results.
This way you don't waste as much, and it is much easier if you make lots of cocktails at home because you can just take the cap off and give a quick spritz whenever you need.
Regardless of how you rinse your glass I hope you like this little twist on a Scotch Old Fashioned.
Cheers!
USEFUL LINKS: Grapefruit Oleo, Stirring Drinks, Epicurean
Matter and Void - Scotch Old Fashioned Recipe
This is a citrusy twist on a classic Old Fashioned cocktail that uses a Lowland Scotch that has notes of citrus and and sweet candy, that is complimented nicely with homemade grapefruit Oleo Saccharum.
Ingredients
2

oz

Epicurean Scotch Whiskey

-

(or another light/mild Scotch)

1/4

oz

Grapefruit Oleo Saccharum

2

dashes

Angostura Bitters

Absinthe Rinse

Grapefruit Peel
Instructions
Prepare a chilled cocktail glass by rinsing the inside with absinthe.

Add the Whiskey, Oleo, and Bitters to your mixing glass.

Add ice and stir for about 20 seconds.

Strain into the absinthe rinsed glass and express the grapefruit oil from the peel over the finished drink.
Tag me at
@mydrinkinghobby
when you make this!