Let me start off by saying I really don't drink a whole lot of tequilas so creating the Two Cents was a bit tricky for me. That isn't to say that I don't enjoy tequilas but the other base spirits seem to be easier to mix into cocktails for me, so maybe I need to challenge myself with tequila more often…
The final product turned out to be a smokey and slightly herbal cocktail with some maple and tart lime balancing each other out.
In my mind I often try to put cocktails into categories by comparing them to classics. This one started out as a kind of tequila daiquiri that had maple and chartreuse added, which makes it not a daiquiri at all, but that's how my mind was working.
So lets jump into the drink. Reposado is the classification of tequilas that have been aged from two months to a year in oak barrels. The color and flavor of reposado sits somewhere between the aggressive bite of clear young blanco tequilas, and the more subdued flavors of an aged golden anejo.
The Gran Centenario reposado in particular is a tasty example, with lots of sweet vanilla and aromatic fruitiness. I had never heard of the brand before but they were kind enough to send me a bottle to experiment with in cocktails, and this is what I whipped up.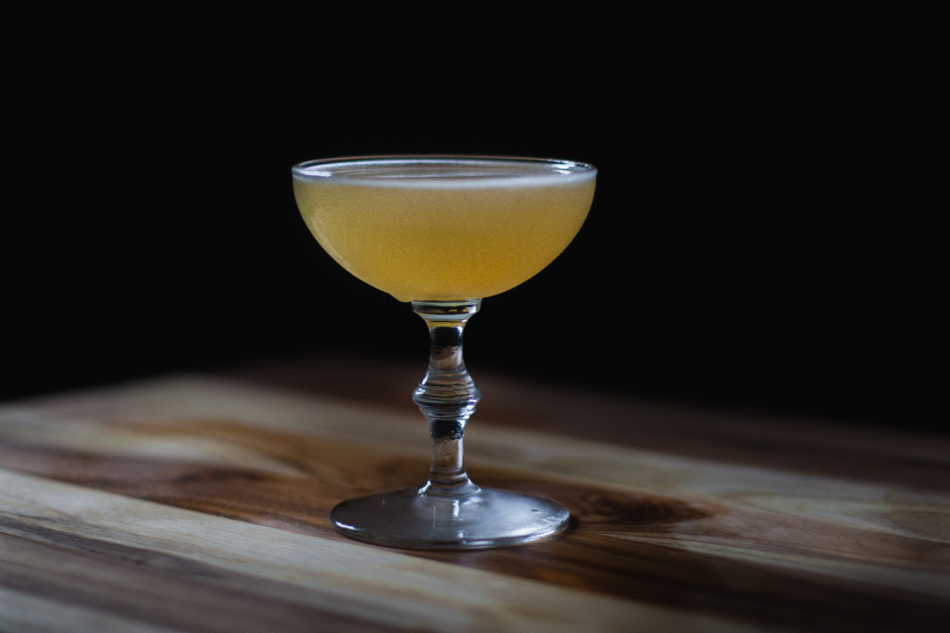 To compliment the sweet vanilla barrel notes of the tequila, I used maple syrup and mezcal which both add on top of the existing flavors. Lime juice worked perfect for some tartness seeing as lime is somewhat of a dream pair for tequila, so no explanation needed there. It turns out that maple and lime also make a really cool flavor combination that I would love to someday tinker with some more.
The Two Cents was coming along but it still needed something. It was so simple and straightforward, which can sometimes be exactly what you need, but it just wasn't working for me. I dove into some cocktail books to get some ideas on what other people have paired tequila with, and I found what I was looking for in he Death and Co. cocktail book.
Several of their tequila cocktails also have Yellow Chartreuse as a modifying flavor which really caught my eye. My home bar does not currently have any of the yellow version that the Death and Co. recipes used, but just a 1/3 Oz of the green added that little bit of interest that I was looking to add to the Two Cents.
STAY UP TO DATE WITH DRINKING HOBBY
Ingredients
1 1/2

Oz

Reposado Tequila

3/4

Oz

Lime Juice

1/2

Oz

Grade B Maple Syrup

1/3

Oz

Green Chatresuse

1/4

Oz

Smokey Mezcal

4

Drops

20% Saline

-

(optional)
Instructions
Add all the ingredients to your shaker.

Add ice and shake for about 12 seconds.

Double strain into a chilled cocktail glass.
Tag me at
@mydrinkinghobby
when you make this!